Clean beauty is a tough world.
Trying to find products that are both ethically made and effective for your skin can be hard to do. There are so many "clean" stamps that brands can tout, it makes it hard for consumers to navigate what is the real deal when it comes to clean products.
Earth Harbor – a Breath of Fresh Air
We love natural, clean beauty products. But Earth Harbor is more than just a clean beauty brand. Aside from the fact that their products are sourced with Fair Trade ingredients, they have a LONG list of other qualifications that put them at the top of our list (vegan, cruelty free, plant based, and woman owned to name JUST A FEW).
On top of that, their products all have ingredient lists comprised of key ingredients we can recognize and pronounce.
For more info on What it means to be Fair Trade Certified, check out our blog post!
Ok, we know its ethical, lets talk product.
Not only do we love the business model Earth Harbor has built, their products pack quite a punch. Their entire product line is based around a beachy theme, and with most products in a price range of $30-$50, making their skin care accessible to most.
Our personal favorite (that has a cult fan following) is the Mermaid Milk Nutrient Glow Moisturizer. In addition to its fair trade sourcing, its creamy formula balances ultra moisturizing with a lightweight quality, without leaving a greasy residue behind on your face.
Its recommended for all skin types, and is "packed with Superfoods Spirulina & Matcha, along with concentrated Phytonutrients + Antioxidants + Vegan Hyaluronic Acid" according to Earth Harbor Natural's site. This product retails for $42, making it affordable and reasonable for the quality put into the product!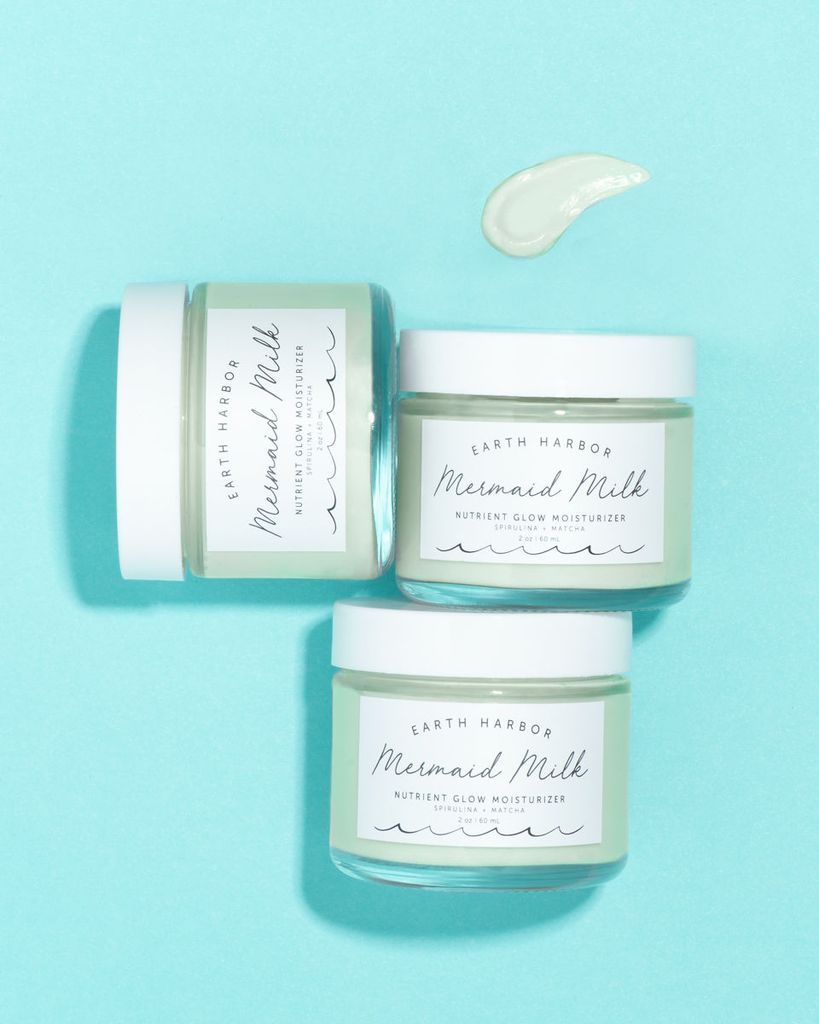 Another must-grab is the Aurora Superfood Luminance Ampoule. What is an Ampoule? Glad you asked! Earth Harbors Ampoule's are hyper-concentrated treatments that can be paired with a moisturizer. You use 2-3 drops at a time (meaning one bottle will last a WHILE) and add it into your skincare routine as needed.
The Aurora Superfood Luminance Ampoule targets dry skin, redness and irritation, and irritated or dull skin. We found that this product soothes and calms skin like no other. Its ingredient list includes items such as Sea Greens + Cannabis Sativa Hemp Oil and pacifying Grapeseed Oil + Neem Seed Extract, to name a few. At $32, this product is a deal if you struggle with irritated, dry, or dull skin.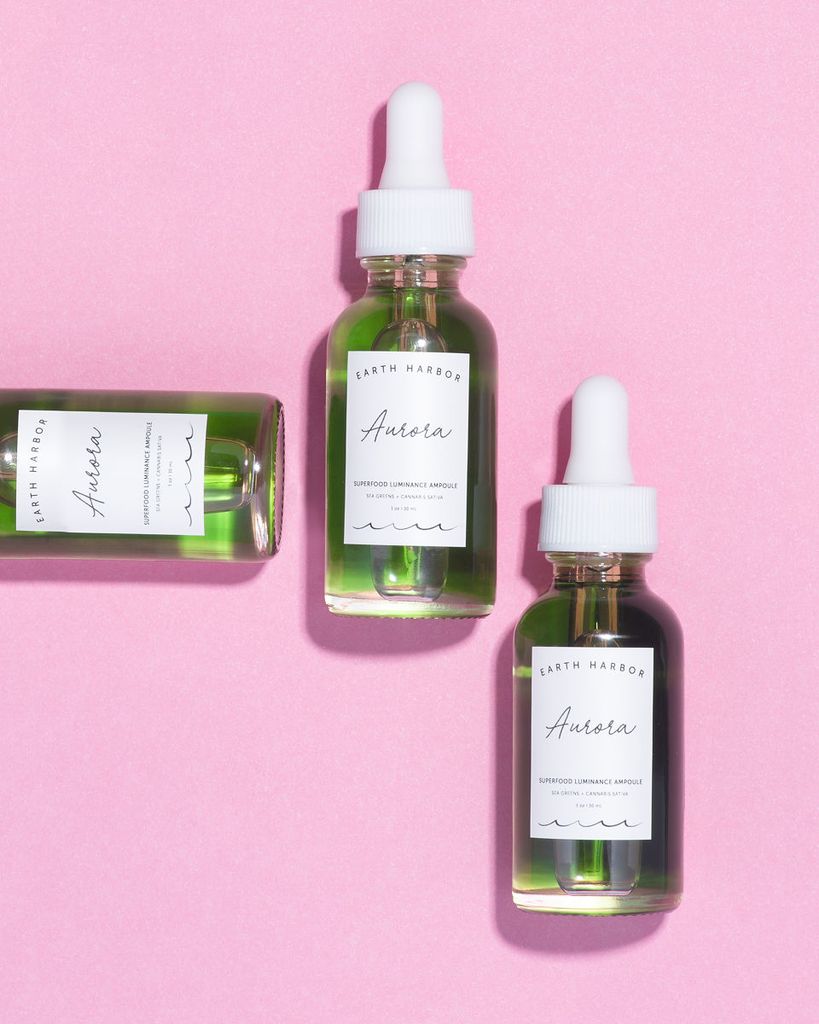 Our last favorite (at least the last one we're going to cover in today's post…honestly we could keep going!) is the Aqua Aura Reparative Eye Cream. Ingredients in this product boast "brightening + hydrating combination of Seaweed Collagen, Blue Tansy, potent antioxidants, replenishing plant oils and soothing actives for an eye area that looks firmer and feels stronger". Great for reducing dark circles, puffiness, and irritation under the eyes.
This product retails for $34, making it more affordable than other eye creams of its caliber on the market today!