All natural shampoo bars are possibly something that you've never heard of, or havent considered making the switch from your favorite brand that you're currently using.
Shampoo Bars are the latest fad trending on Tiktok, Pinterest, and other social media sites – but for good reason! Today we're exploring why these products are taking off, and our personal favorite all natural brand to use!
So, what is a shampoo bar?
Shampoo bars are essentially exactly what they sound like. Instead of having liquid shampoo, it comes in a bar form. Pretty self explanatory, but what's not so self explanatory is WHY they're so popular.
Why We Love this Trend
We love this new shampoo bar trend and are ready to hop on the bandwagon for a few key reasons.
First major reason – it's a super eco-friendly way to reduce waste in your everyday shower routine! Shampoo bars by nature use way less packaging and plastic than your traditional shampoo bottle. Our favorite brand, Aspen Kay Naturals, ships their shampoo bars in a metal tin to completely eliminate plastic from their packaging.
Second reason – its super convenient for travelling! How many times have you stayed at a hotel only to find that they use provide those mini shampoo bottles in a brand that is not compatible with your hair? Shampoo bars are compact and easy to travel with. They're great not only for regular travel, but also for camping! Just make sure if you're showering in nature that you're bar is made with biodegradable ingredients.
Third reason – if you pick the right bar (check out our favorite here), its a sulfate free hair care routine. Sulfates are harsh on hair and can strip hair of the natural oils that protect them (yuck). Switching to a sulfate free bar can strengthen your hair and make it healthier.
Aspen Kay Naturals has one of our favorite shampoo bars on the market. Its affordable (1 bar will cost $13.99 or you can get a 2 pack for $23.99). They come in natural scents such as citrus and rosemary. And of course – they're ethically sourced!
Each product from Aspen Kay Naturals is handmade in the USA. They're a small business that offers a variety of natural, sustainable products ranging from hair care to body soap and more. Their products are vegan and cruelty free. With each shampoo bar hand made in the USA, they have a built in guaranteed a minimum wage for all workers (which is more than companies that source from developing countries can say without an additional certification).
With some shampoo bars a transition is required where you slowly wean off of your normal shampoo. However, because of the natural ingredients and impressive lather from this little bar, no transition period is required.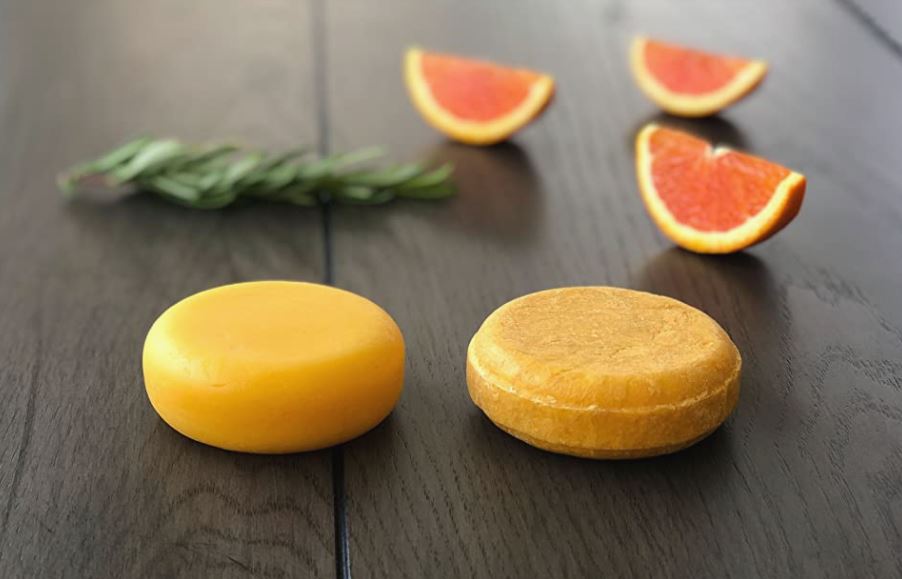 In addition to their shampoo bars, they offer a lot of other lovely products as well! We personally love their fugly soap bars, which takes the scrap soap from the soap making process and sells them in 1lb bags for $19.99. This is both eco friendly by reducing waste, and a bargain for you! .
Check them out and if you dont love any of their products (although we're sure you will) they offer free returns on any product!